Do you know Samurai? They are fighter long time ago in Japan. You can become Samurai. You will wear Samurai costume and sword. Then you will learn how to use sword.
For more information: Tour Information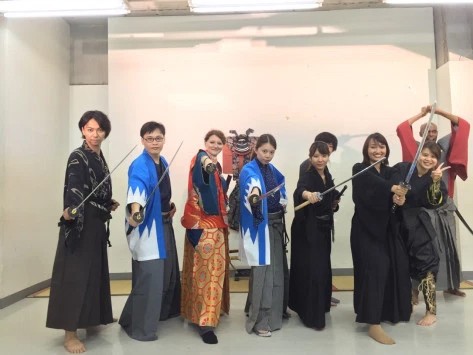 Overview of the Tour
Minimum Number of Guests: 2 people
Place: Samurai Training Tokyo Venis 2F, Asakusa 1-36-8, Taito-Ku, Tokyo
This tour starts from 10:00am or 16:00 every day.
Duration: 1 hour
Price: Adult/Child (age+6-15): 7000 yen / 6000 yen
Click the link here if you are interested: Reservation Here !